Looking for 1997-2004 Ford F150 Seats & consoles for sale or ready to buy the perfect set of Ford SVT Lightning Seats? Well, you found the right place.

The Ford F150 offers various options for seats and consoles. The  1997-2004 Ford F-150 had three main types of Front Seat Configurations: a solid bench seat, a 60/40 split bench seat & captain's chairs. Special edition F-150 Seats which can be seen below. Our SVT  Lightning Custom Seat Builds look amazing. The King Ranch, and the Harley Davidson Editions had unique leather with logos and accents. The F150 also had two types of rear seats, depending on the cab size.

'97 - '03 F-150 Seat Options
F150 Solid Bench Seat
Most commonly found in the work trucks, this seat spans the full width of the truck without any breaks in the cushion. The solid bench seat was the most uncomfortable seat ever made with no options, no recline and most had no center armrest. The worst part of the solid bench was the distance to the dash was the same for both
passenger and driver.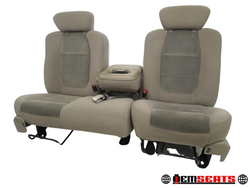 F150 60/40 Split Bench Seat
These seats came as a three-piece bench seat. The center seat folds down to allow for use as an arm rest. Early models came with a coin holder, later models came with two cupholders. The Captain's Chairs can be converted into a 40/20/40 Split Bench Seat with some modification.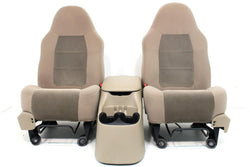 F150 Captain's Chairs aka Bucket Seats
This layout featured seating for two up front. The seats had folding arm rests which take up the space that would otherwise be occupied by the center jumpseat.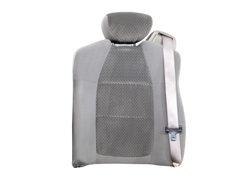 2001 - 2004 F150 Super Cab XLT & Lariat Seats
Certain extended cab models in this year range have integrated seatbelts. If you have this style seat you must either replace it with the same style or convert your truck to having ceiling mounted seatbelts. That can be done by sourcing seatbelts from a supercab work truck.
F150 Supercab Rear Bench Seats (Extended Cab)
The F150 SuperCab features rearwards opening back doors. The seat is a 60/40 split bench. The seat cushion folds upwards to allow for extra storage.
F150 SuperCrew Rear Bench Seats (Crew Cab)
The F150 SuperCab features full size rear doors. The seat is a 60/40 split bench. The seat cushion folds upwards to allow for extra storage.
2004 F-150 Heritage Edition Seats
The 2004 F150 Heritage edition uses the same seats as the 2003 F-150.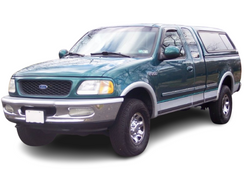 1997, 1998, and 1999 F-250 Light Duty
The '97 - '99 Ford F-250 Light Duty shared the same seat bolt pattern as the F-150 of the same years.
Special Edition Ford F150 Leather Seats
01 - 04 F150 Lightning Seats
The '01 - '04 F-150 Lightning featured a unique high-back 60/40 split bench seat wrapped in gray unisuede with ebony leather accents. We can produce these in brand new condition in the original unisuede with an officially licensed SVT Logo. Call for pricing.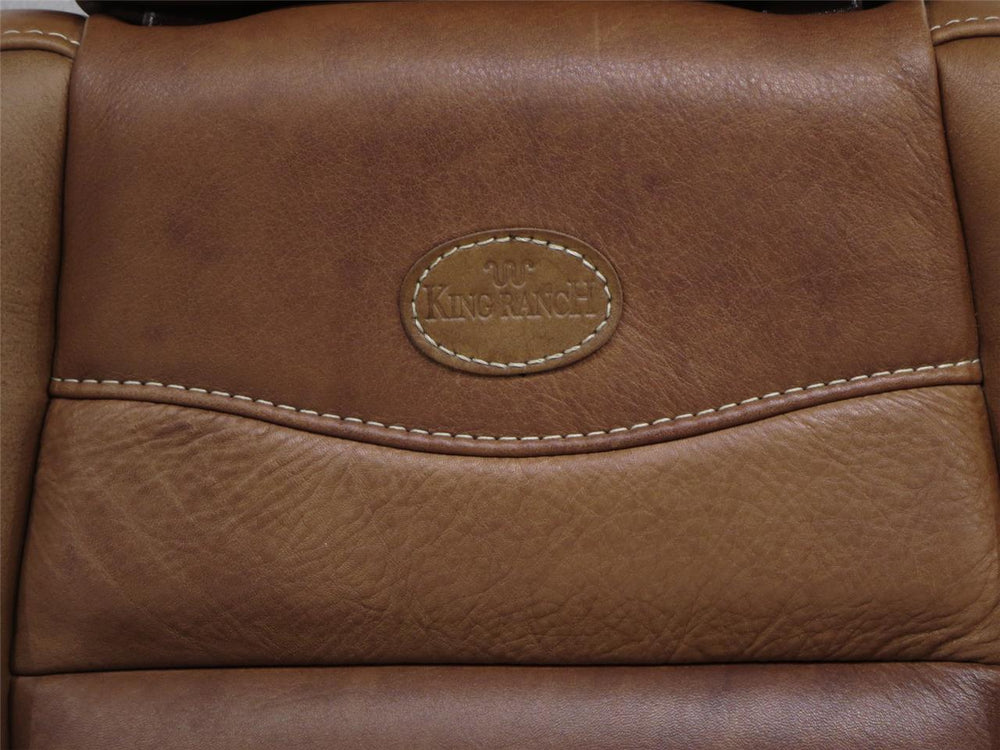 01 - 03 Ford F-150 King Ranch Leather Seats
These seats featured a beautiful Castano Leather in a rich brown hue. A Leather Patch featuring a King Ranch "Running W" emblem was stitched onto the seat backs. Rear seats were available both in the 60/40 split bench and in a unique rear bucket seat design featuring a large center console.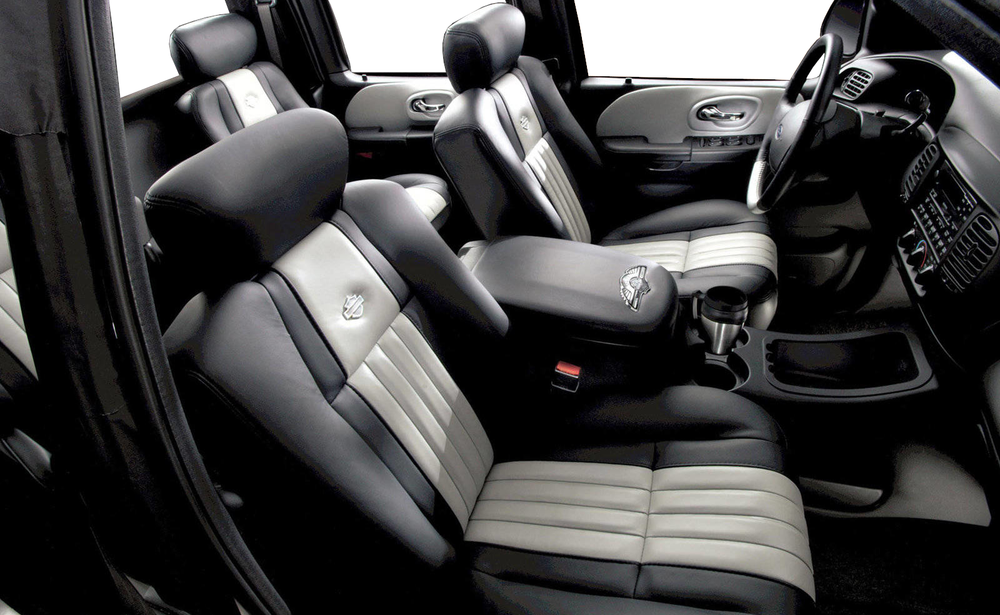 '00 - '03 Ford F-150 Harley Davidson Leather Seats
The F-150 Harley Davidson Edition received numerous small changes between 2000 and 2003. These were available as a single tone black leather low-back seat and later as a two-tone black and gray leather lowback seat. Rear seats were available as a bench seat for the extended cab. The Crew Cab Harley Truck had available rear bucket seats with a matching console.
1997 - 2003 Ford F-150 Custom Seat Builds
We proudly offer Ford Truck seats in fully refurbished condition. We have a large variety of colors including factory match options. If you have an exact vision in mind, we can make it happen! If you're not sure one of our Auto Interior Designers can provide a professional recommendation with renderings!
Custom Build Info
Can't Find the Right 1997 - 2004 Ford F150 Seats, 60-40 Seats & Consoles?