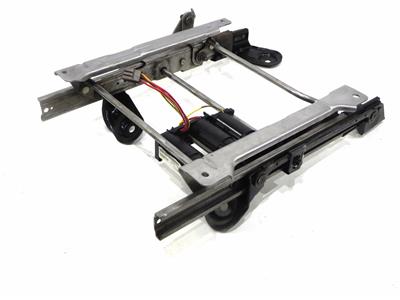 SUPER DUTY DRIVER FRONT SEAT TRACK
FROM A SEAT WITH POWER BUT NO MEMORY/HEAT
THIS TRACK DOES NOT HAVE A MEMORY/HEAT COMPUTER ONBOARD
THIS TRACK IS IN GREAT CONDITION AND HAS BEEN TESTED, ALL MOTORS ARE WORKING GREAT.
THIS TRACK IS BASICALLY MINT. IT'S ONE OF THE BEST ONES WE'VE SEEN IN A WHILE.... VERY, VERY MINIMAL COSMETIC ISSUES AND MECHANICALLY IT'S PERFECT. ALL MOTORS TESTED. SEE PHOTOS THAT SHOW IT ADJUSTED IN DIFFERENT POSITIONS...
IT WILL FIT:
1999-2007
F250, F350, F450
WITH PILLAR-MOUNTED SEATBELTS
THIS WILL NOT WORK WITH THE 'INTEGRATED BELTS'
SEE INFOGRAPHIC BELOW.